What Sold This Fall – 2020 Season
Fall proved to be a busy one in the DC area home market! Home sales were up across the district and on Capitol Hill (see our recent post).
If you hit the pause button on your 2020 real estate plans, or if you are rethinking your home needs and goals as you spend more time at home, (even if you are considering home renovations and possibly refinancing) – consult with us based on the latest market conditions. Talk to our Listing Expert Joel Nelson about the steps that make sense for you based on the current value of your home.
A sampling of our FALL HOME SALES is pictured below.
ALSO, check out our CURRENT LISTINGS, from 1 BEDROOMS to Luxury row homes.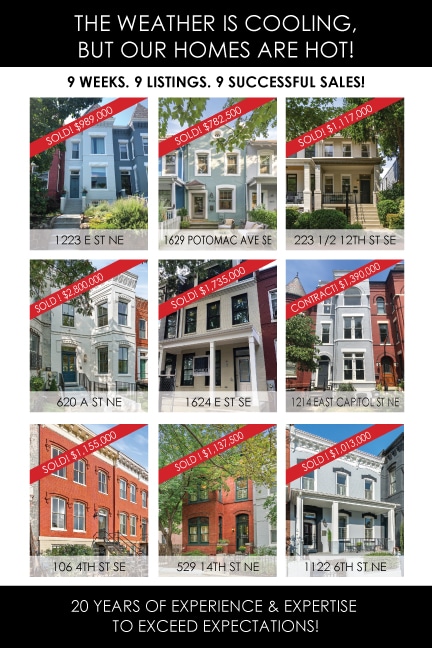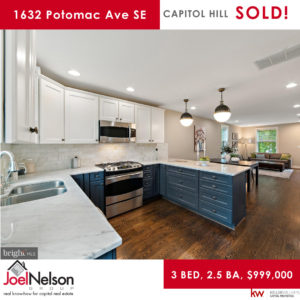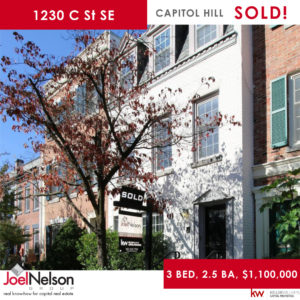 Questions? Get in touch.