There's No Place Like Home, Part 4
There's no place like HOME. (Part 4, Mon May 18, 2020)
[Posted at 10:30 am, Mon May 18, 2020]
This is Part 4 of our regular real estate market update series during the COVID-19 stay at home directives (see Part 3 here).
Dear neighbors,
The Washington DC market remains active during the pandemic, which is part of the reason we haven't provided a public update for a month or so —  we have been busy serving our buyer and seller clients.
A reminder that you can find COVID-19 updates from DC Government here.
We continue to closely monitor the market and provide data-driven updates about what is happening in the Washington DC real estate market, contact us anytime to discuss what we are seeing. Today we provide a brief summer of the past 6-weeks.
Market Update: April to Mid-May
We are two months into our Stay at Home orders here in Washington DC, and we have a solid picture of how the pandemic has affected DC real estate so far. And more than ever, we firmly appreciate that There's No Place Like Home. For some buyers, this means refining their wish list for a new home; for others, securing a home equity loan to make improvements. We are actively (and safely!) advising clients in both areas and we appreciate the trust and opportunities from our neighbors, friends and clients.
At a glance, new listings are down in Washington DC and consequently, closings are down as well, just like the rest of the country. National news is generally reporting that many homeowners are waiting to list their homes, leading experts to speculate that there may be a spike in new home listings once sheltering restrictions ease.
Joel Nelson Group Anecdotal Evidence
Anecdotally, we know some home buyers are suspending their home searches, while others paused initially and are now resuming.
One thing we will watch closely: when restrictions are relaxed, is there a glut of "shadow inventory" waiting to come to market? If our listings are any indication of the rest of 20002 and 20003, only about 25% of our clients chose to pause their listings, mostly due to the safety implications for living in the home while needing to show it. This means that there will likely be a spike in new listings at some point, but just how much is a question we do not know the answer to yet.
When we look at the ratio of supply to demand to get a picture of the market, we see sellers benefitting from the current market; keep in mind this is not that different from the competitive buyers market we are accustomed to in our highly desirable neighborhoods here on Capitol Hill. For example, 100% of our April and May listings (to date) have gone under contract within 14 days, and 90% of those within 3 or 4 days. This is part of the reason Urban Turf reports that home prices hit a record high for the region in April.
APRIL DATA, 20002 and 20003 *
329 homes for sale (residential)
*194 newly listed
7 MEDIAN days on market
*New listings were down 11.4% from April of 2019.

Average sale price: $711, 842
Median sale price: $638,450 compared to $619,900 across the District.
MAY DATA, Washington DC *
As of May 18, there are
1604 current inventory of residential homes
640 NEW listings
452 NEW UNDER CONTRACT
This leaves a 2.7 month accumulation of inventory, compared to 3.7 months at this time last year.
TAKEAWAYS?
Buyers continuing their search must be prepared to move quickly on a home,  which again is typical for our neighborhoods even in non-pandemic times. Attractive listings that are prepared with attention to detail and appropriate safety measures are getting snapped up!
Other mitigating factors for home buyers could crop up around securing a home mortgage. While rates are enticingly low, keeping some buyers hunting actively or even casually, some lenders have tightened their criteria in order to brace for low cash reserves. Some examples we have seen from banks or non-bank lenders include raising minimum credit score requirements, or halting JUMBO loans.
Our Buyer Agents are actively guiding their clients and consulting with Mortgage Experts to help navigate this process successfully with their buyers. (Another benefit of working with an experienced realtor!).
Demand for homes is strong in Washington DC and especially here on Capitol Hill — talk to us about your real estate needs for 2020 and 2021, and please contact us about the nuances of selling or buying in this unusual market. We pledge to work safely and exceptionally to help you achieve your real estate goals.
Stay safe and well,
Joel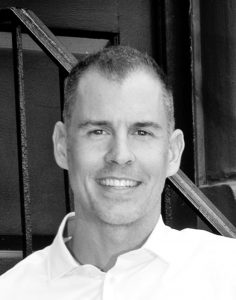 Joel Nelson Group, KW Capital Properties
202-243-7707
*SOURCE: Bright MLS