What Sold This Summer, 2021 Season
This year, the summer market reflected a more typical year compared to 2020's pandemic summer. All summer, Joel Nelson Group brought a steady stream of listings to the market; our SUMMER home sales highlights are below.
After a frenzied spring, sales slowed down slightly in July and early August as many Washingtonians went on vacation. However our expert Agents are seeing signs that late August is ALREADY picking up — we are in full anticipation of a busier FALL in terms of inventory. We are pleased to have a pipeline of MORE listings coming in September!
As you can see in the graphics below, though the DC Demand Index dropped, it has cooled from incredibly HIGH levels. We see demand for homes remaining HIGH (still making it a great time to sell), particularly in the price ranges for single family homes noted here: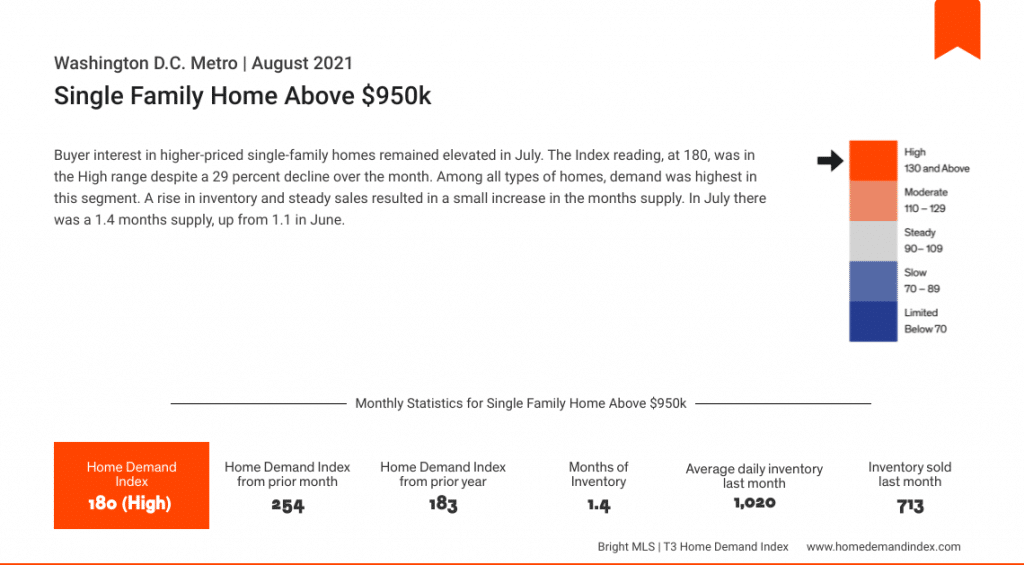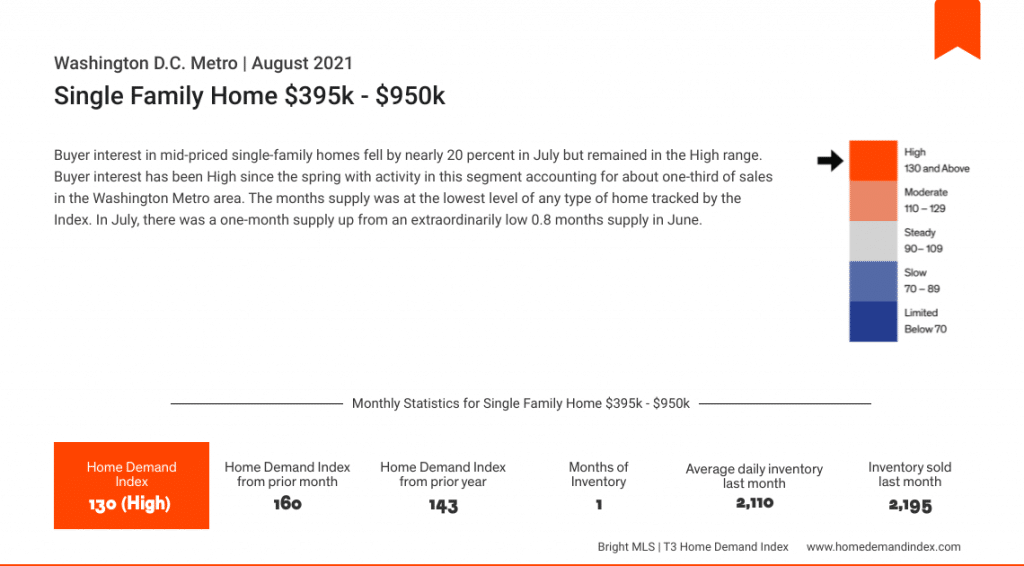 Thinking about buying or selling? Don't wait to start the conversation – connect with us TODAY! Our FULL SERVICE REAL ESTATE TEAM features Listing Expert Joel Nelson, Buyer Experts, Contract Experts…work with the TOP listing team on Capitol HilL!
Check out our CURRENT LISTINGS and view our SUMMER SALES below: