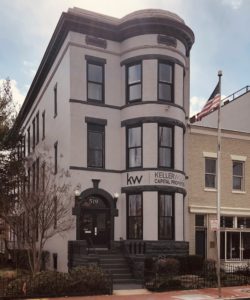 Welcome Urban Turf readers! We are Joel Nelson Group, a customer-focused real estate team located on Stanton Park in Capitol Hill, where we've been serving buyers, sellers and investors for more than 20 years. We are proud to be part of Keller Williams Capital Properties.
We work hard to provide expert advice on:    Washington D.C. area neighborhoods, home styles and structures, renovations, repairs and improvements, contractual term negotiations, debt financing, and strategic investment.
*** We are available via phone, email, and video conference to discuss your real estate goals and strategy. We continue to work safely to serve our buyer + seller clients! ***
How Can We Help?
See the links below, or submit the form below.