There's No Place Like Home, Part 2
There's no place like HOME. (Part 2, Fri Mar 27, 2020)
[Posted at 1:30 pm, Friday March 27, 2020]
This is Part 2 of our regular real estate market updates during the COVID-19 stay at home directives (see Part 1 here).
Once again, we hope you are safe and well at home. It's encouraging to hear about so many DC residents and neighbors doing their part to not only contain the spread, but to help out our community. You can find COVID-19 updates from DC Government here.
For our part at Joel Nelson Group, we will continue to provide data-driven updates on what's happening in the LOCAL DC real estate market. To give meaning to the numbers and understand sales and contract trends, we always prefer analyses that cover large periods of time to collect representative data – a full year, a real estate "season" like Spring or Autumn, a fiscal quarter, or at least a calendar month.  In addition, context is key: It is most useful to compare periods of "sales time" directly against the analogous time period or season from a prior year.  The Washington Post presents a good comparison of 2018 vs 2019 in this article.
Under the current extraordinary conditions we are also attempting to provide real-time analysis of the "Corona Effect" on listings and contracts. For that purpose, we are using March 12th as the point in time by which listing and buyer agents in Washington DC recognized the need to factor widening calls for social distancing into their recommendations to seller and buyer clients, and to their listing, marketing, and showing arrangements. We recognize that – like all news and guidelines related to the virus and its economic impacts – information is in flux, and we will continue to provide the most data-driven context that we can for our clients, customers, colleagues, and neighbors in the immediate communities we serve.
Specific numbers and links to properties are below, but thus far the year-over-year comparison indicates three general observations:
The number of newly-listed fee simple houses SINCE the initiation of social-distancing measures related to coronavirus has been very similar to the same period last Spring.
Median list prices for the particular periods and areas are dramatically higher in 2020 than 2019.
The number of contracts that have been achieved for those newly listed houses is remarkable given dramatic differences in showing arrangements – absorbing between 33-41% of available new listings, but does appear to be lower/slower than 2019.
In coming days/weeks, we will continue to refine our analysis of new listings pace, absorption and buyer activity, and the ratio of supply to demand locally, for comparison against National predictions like those from NAR experts. Details for this week can be found BELOW.
As always, don't hesitate to reach out to any agent on our team for consultation on your particular real estate investments and goals, and our most up-to-date recommendations.
Stay safe and well,
Joel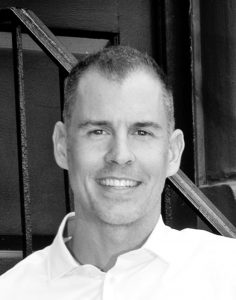 Joel Nelson Group, KW Capital Properties
202-243-7707
Update on the Washington DC housing market from our vantage (3/27/2020):
Since Thursday March 12th – or 15 "market days":
Across the District of Columbia:
296 fee-simple properties (houses) have been newly listed, at a median list price of $875,000
97 of those have achieved ratified contracts – or 33% absorption of the new listing inventory.

Median days on market before contract for this sub-set: 5 days
On Capitol Hill and immediate surrounding blocks (H Street, Trinidad, Kingman Park, Hill East):
44 houses have been newly listed, at a median list price of $949,000
18 of those have achieved ratified contracts – or 41% absorption of the new listing inventory.

Median days on market before contracts for this sub-set: 4 days
ONE YEAR AGO COMPARISON For the most similar period in 2019 (March 12-March 27):
Across the District of Columbia:
292 fee simple houses were listed at median $750,000 price
232 of those houses eventually sold/closed, with a median of 9 days on market before contract
60 of those properties were eventually withdrawn or expired from market
On Capitol Hill and immediate surrounding blocks (H Street, Trinidad, Kingman Park, Hill East):
58 new houses were listed at a median price of $800,000
49 of those houses eventually sold, with median of 10 days on market before contract