Real Estate Market Update: SUMMER '22
THE SUMMER MARKET – SO FAR!
In June, the number of home sales dropped across the DC area (and across the country), with the largest declines in the Northern Virginia suburbs. DC saw another median home price record high, posting $725,000 in June. These changes paralleled higher mortgage rates, and ultimately, a decline in mortgage applications.
So far in July, we have seen weekly adjustments to our hyper-local market here on Capitol Hill / DC. Inventory is increasing, and while some home buyers have dropped out of the market, others are negotiating for the best price on a home. 
July 15th saw mortgage rates hit 5.5%, but today July 29th, rates dropped to 5.3%. We expect mortgage rates to continue to fluctuate – if you ARE thinking about house hunting or need to buy, we recommend locking in a rate, or even considering an ARM and refinancing later when mortgage rates drop again.
In short – our listings are selling, some with slightly longer days on market than we are accustomed to on Capitol Hill, but still less than the Capitol Hill median of 27-29 days [see graphic below for Fee Simple homes. Curious about condos? Contact Anthony Horn!]. There is solid inventory on the Hill, and we are currently preparing new listings for the market, with even more coming in September!
In fact, Capitol Hill is one of 18 neighborhoods in DC where home values remain strong – and a great investment. Want to better understand your home's value? Or whether it's a good time for you to buy? Talk to us about your real estate goals!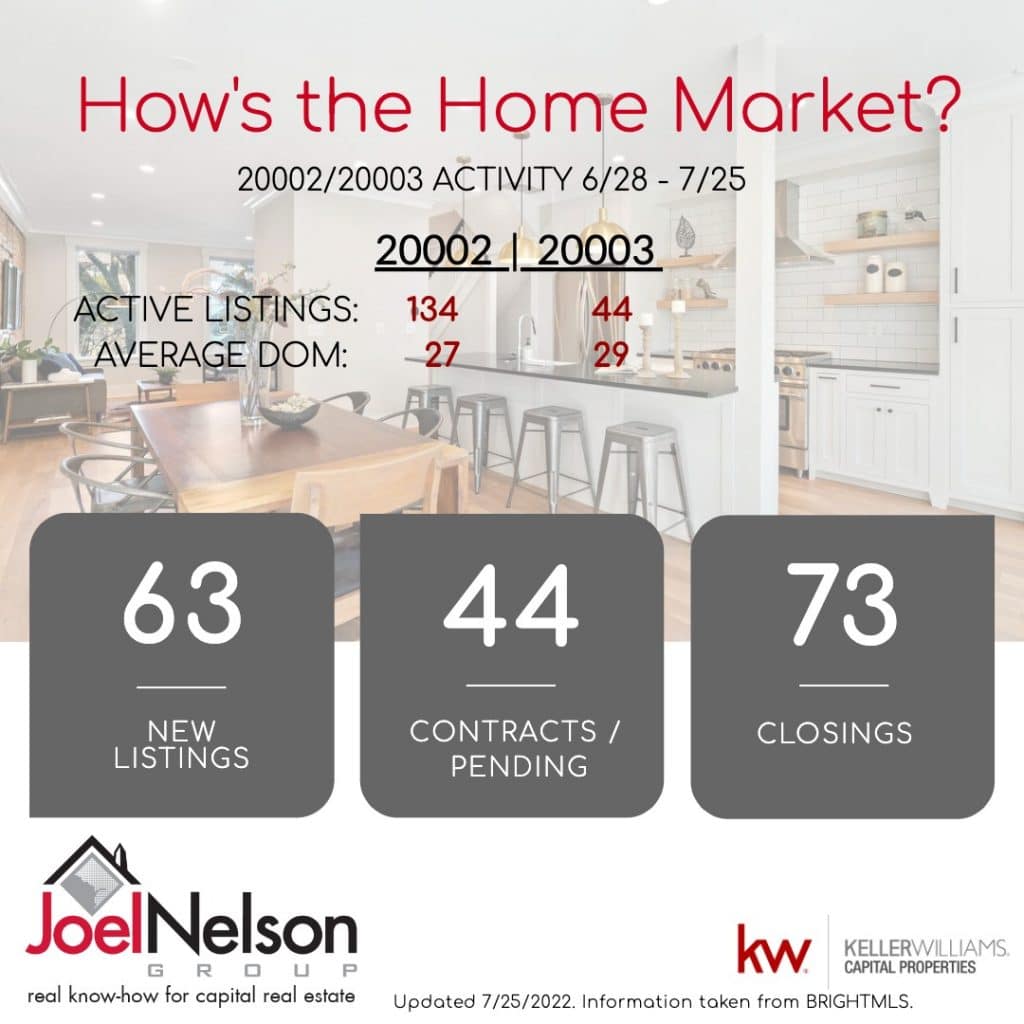 Ready to Chat with Your Neighborhood Experts?
Contact us to set up a personalized consultation to discuss YOUR home goals and best possible timing to make your next move in the market! We can't wait to share our real know-how with you (or refer us to your colleagues, friends and neighbors)!