Real Estate Market Update: SEPTEMBER '22
WHAT'S THE STATUS OF THE HOME MARKET?
Fall market is bringing fresh property inventory to Washington DC, where the trends of Summer will be tested against The Fed's continuing increases to the cost of borrowing as they combat inflation. Higher fixed mortgage interest rates (~6%) have led to buyer deliberation and slightly longer days on market compared to this time last year. In other words, the frenzied market of multiple offers and crazy escalations has calmed. While other parts of the country are shifting to a Buyer's Market, here in Washington DC the steady buyer demand and limited home inventory prevents a complete shift from a seller to a buyer's market.  From the Washingtonian: "Our region continues to have job opportunities and a limited supply of homes, which will keep values steady."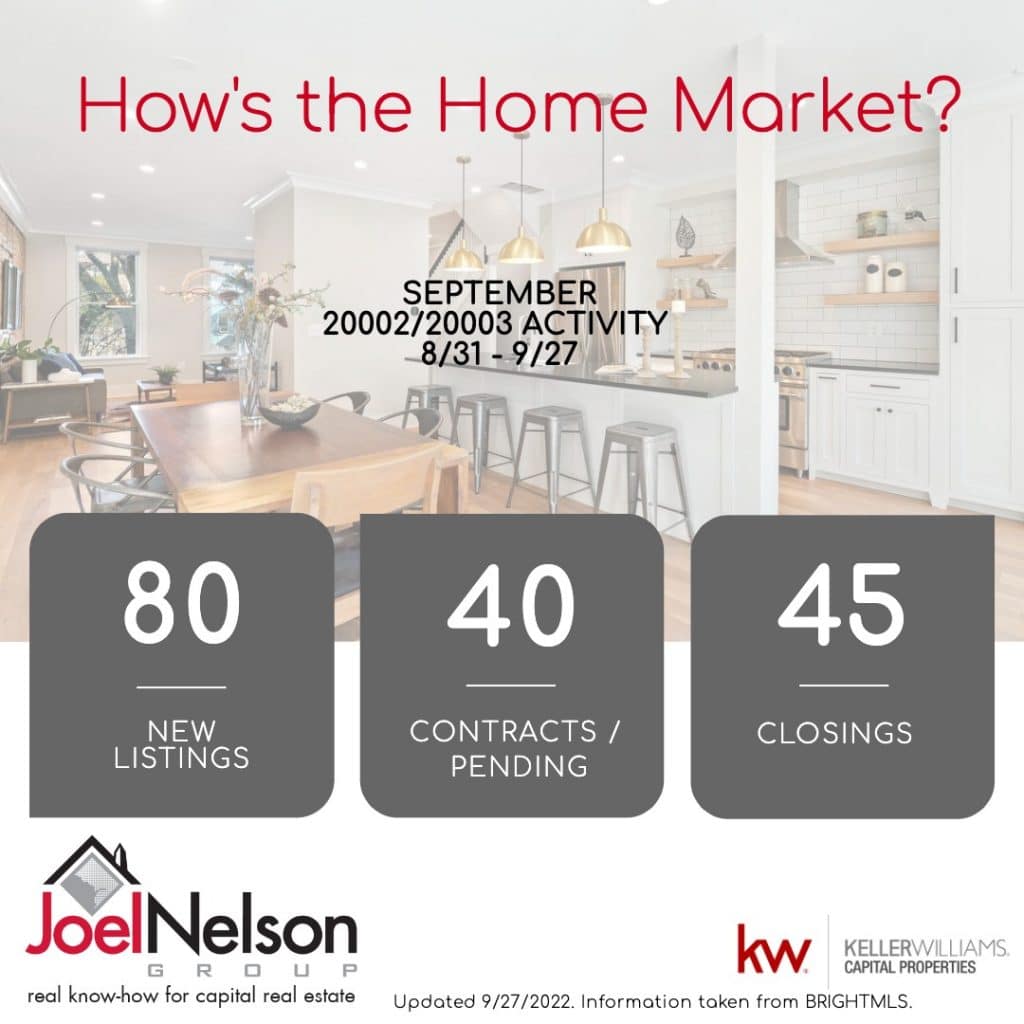 WHAT THIS MEANS FOR BUYERS & SELLERS
If you are thinking about selling or need to sell, smart pricing strategies and positioning your home to stand out from the rest are more important now than ever. Our LISTING team works to prep homes, making the changes that will create the biggest impact, while our STAGING team creates a stunning finished product that allows potential buyers to see themselves in the spaces. We are using every ounce of our 20 years of experience to help our sellers find success in this market, setting expectations that homes might take longer to sell – a few weeks vs a few days – in the current home market.
Buyers who have their goals in clear sight and have stayed in the market can now take advantage of reduced competition and stabilizing home prices. To adjust to financing changes, more home buyers are seeking Adjustable Rate Mortgages (ARMs) or seller credits for rate buy-downs to secure a better rate, with an eye to secure the right home and subsequently refinance when mortgage rates dip in the future.
Ready to Chat with Your Neighborhood Experts?
Contact us to set up a personalized consultation to discuss YOUR home goals and best possible timing to make your next move in the market! We can't wait to share our real know-how with you (or refer us to your colleagues, friends and neighbors)!