Real Estate Market Update: FEBRUARY '23
WHAT'S THE STATUS OF THE HOME MARKET?
INVENTORY IMPROVEMENTS; TEN YEAR TRENDS ON DC HOMES
Our open houses have been busy with buyers, and more inventory is coming to Capitol Hill and DC-area market, including our own single family and condo
listings in and around Capitol Hill
.
Inventory held steady from January to February of 2023; February shows a Months Supply of Inventory (MSI) of 5.1, that is, the number of months it would take to sell off inventory. This is higher than typical for the District, and generally due to some seasonality coupled with higher mortgage rates. By comparison, the MSI in February of 2022 was 2.9.
With buyers potentially waiting on more favorable mortgage rates, we see an increase in Days on Market (DOM) across the District, of 42 days.
Despite the slightly longer DOM for sellers, home prices look solid, with average and median list prices slightly higher than at this time last year. The median home price of single family homes in DC for February is $615k, up from $529,900 in Feb of 2022. And in fact looking at the big picture of median home prices since 2013, median home prices for single family attached homes have increased 44% in 10 years time.
BUYER TIPS – UNDERSTANDING INFLATION
We strive to be your "local economist" so we can help answer your questions like, "Is it a good time to buy? to sell? How is the market?"
We focus on 7 key economic indicators and how those relate to our DC-area housing market. Today, let's talk about the Inflation indicator, as well as how inflation translates to the cost and value of your home over time.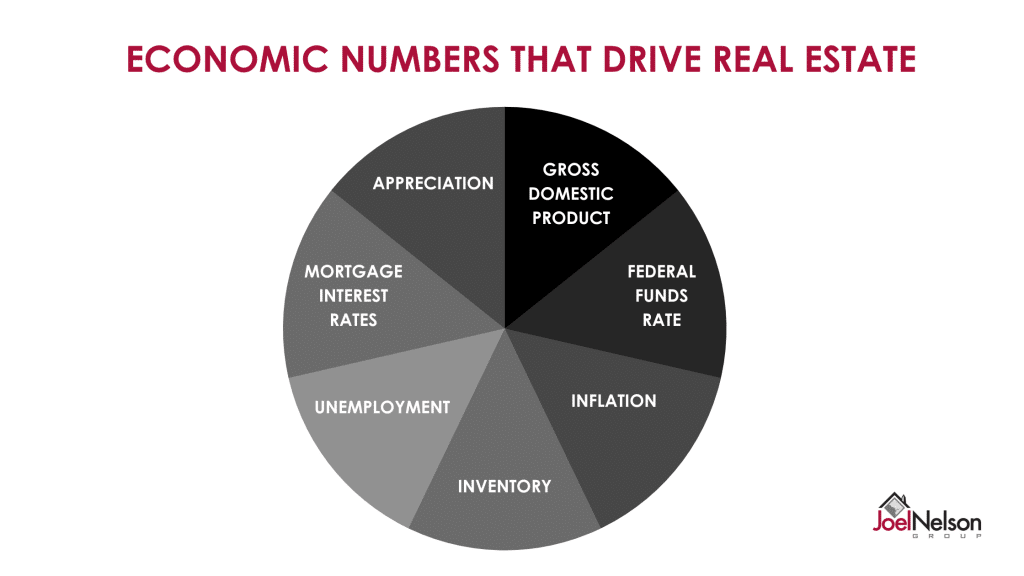 Data Point Spotlight – Inflation
:
Inflation is measured with the Consumer Price Index (CPI). The CPI is a survey of the cost of items a typical person has to buy (everything) and Core CPI, which removes more volatile food and fuel costs. The target for inflation is around 2% annually. When the CPI ranges above 3 to 4% it's a problem, and the Fed tries to fight this with interest rate hikes to calm inflation – even at the risk of a recession.During COVID in 2020, inflation rates spiked for CPI (7.04%) as well as Core CPI (5.7%). As we roll into 2023, experts predict inflation rates will fall to 2-3%, much closer to the target inflation mark of 2%. This should bode well for mortgage rates; once the Fed stops increasing interest rates to combat inflation, mortgage rates should drop as well.
Inflation is a curious thing. Sure, home prices increase over time (see table below), however, when you take into account the monthly outlay, prices have really only increased 15%. What does that mean? Well, you are building equity at a rate of over 50% but are keeping your payments very affordable. Take away? Investing in home ownership is the #1 way to build wealth in America today.
Curious about buying now, or in the future (investment property, move-up, right-size)? Set up a consultation with one of our expert Buyer Agents.
Ready to Chat with Your Neighborhood Experts?
Contact us to set up a personalized consultation to discuss YOUR home goals and best possible timing to make your next move in the market! We can't wait to share our real know-how with you (or refer us to your colleagues, friends and neighbors)!