GRAB A FREE PUMPKIN FOR YOUR PORCH!
Fall is just around the corner! That can only mean it's time for the annual GHOULISH GOURD GIVEAWAY, courtesy of your neighborhood realtors at Joel Nelson Group.
Please stop by our STANTON PARK OFFICES at 519 C ST NE on Sunday October 1st starting at 11 am, where we will be handing out FREE PUMPKINS while supplies last… (Rain or Shine!).
Enjoy a cup of cider and a donut after you pick out the perfect pumpkin for your porch – and don't be AFRAID to ask us your real estate questions!
Afterwards, step into one of our nearby open houses – starting at 1 pm throughout the Hill and beyond!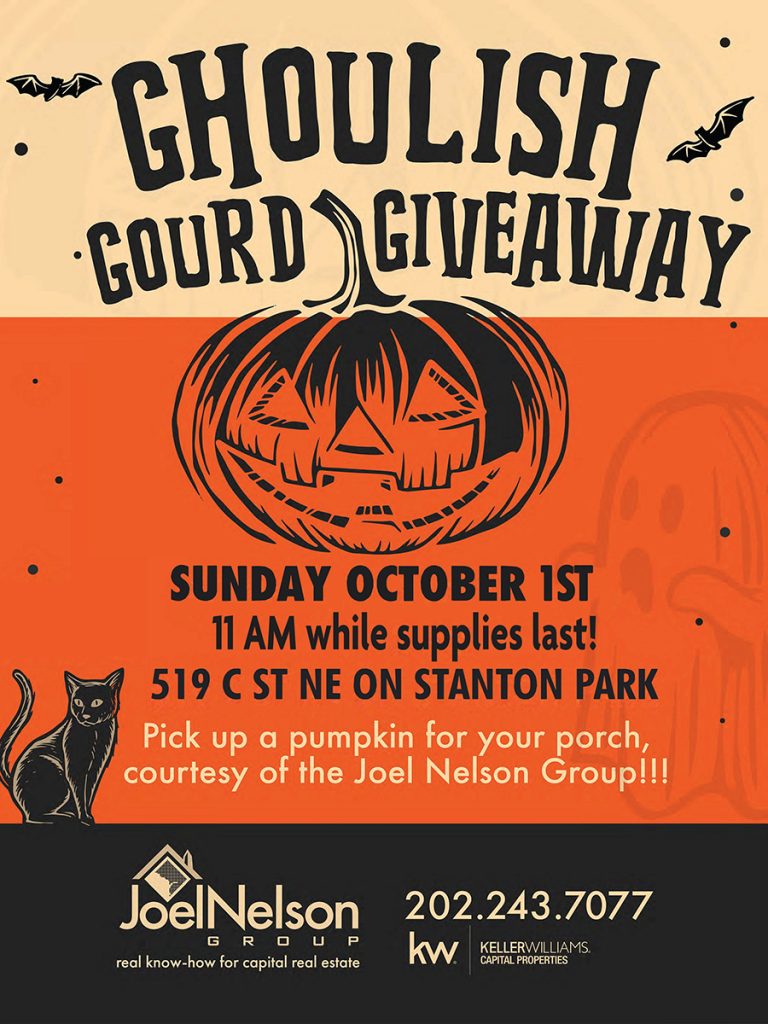 HAPPY HALLOWEEN AND STAY SAFE OUT THERE! Boo!!!!
— Joel and the entire team at Joel Nelson Group!