Fall Homeowner Seminar: The Care and Feeding of Older Homes
Join Joel Nelson for an informative session on maintaining your old home on Capitol Hill, with an emphasis on FALL maintenance to prep for WINTER!
Don't let your biggest asset (your home) suffer from lack of care – a little nurturing goes a long way!
Wednesday October 18th
6:00 – 7:30 PM
519 C Street NE on Stanton Park
FREE – RSVP Required (Space is limited – sign up now to grab your seat!)
Coming straight from work? We'll be serving delicious REFRESHMENTS from Shababi!
ABOUT THIS HOMEOWNER SEMINAR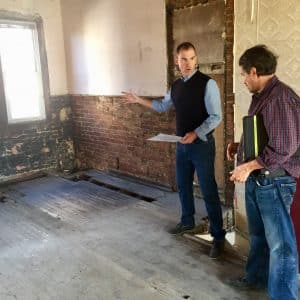 Here on Capitol Hill and across the District, many century-plus old homes require special care and keeping to not only maintain their value, but to increase their value over time. Don't let your biggest asset suffer from lack of care – a little nurturing goes a long way!
In this homeowner seminar, local real estate expert Joel Nelson will walk you through what to watch for – with a focus on FALL and Winter Prep. After 22 years of owning, buying, selling, and renovating homes on Capitol Hill and the District, Joel has seen just about everything when it comes to the care and keeping of older homes.
JOIN US – and bring your questions! RSVP now as space is limited!
Refreshments will be served.
Let Joel Nelson Group share our real know-how with you as you maintain your Capitol Hill home. Questions? Contact us or call 202-243-7707.