BEFORE AND AFTER: Go To Market Transformation Expertise
When we advise clients on the sale of their home, it's not just about timing and price, though of course these are critically important details in the successful sale of a home. Our journey begins early on, from the first consultation with the client. We advise on presentation and small updates that generate 2-3X return — and we manage the implementation of those updates with our project management and contractor resources.
AND of course, our dynamic staging team makes sure our clients' homes look their very best when we photograph and launch it to the buyer market.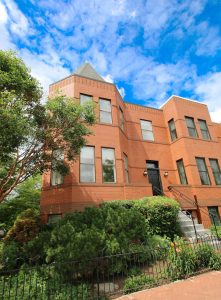 In this home in Northeast DC, just steps to H St and Union Station, we wanted to emphasize the wonderful bounty of bay windows on both levels, drawing in lots of light; we focused on paint, windows and light fixtures to showcase this corner castle.
The result? We received multiple offers and accepted an offer $40,000 above list price — all within 3 days of launching! Needless to say, our clients were thrilled, and we are thrilled for them.
See the photo gallery below to see how we transformed the dining room, owners' suite, upstairs bath, and more before bringing this corner beauty to market!
Thinking about selling your home? Contact us for a FREE consultation today: 202-243-7707 or info@joelnelsongroup.com.